IN BUSINESS & LIFE...
IT'S ALL ABOUT WHO YOU KNOW...
RIGHT?
WRONG! IT'S ALL ABOUT WHO KNOWS YOU!
Let the Icon Builder, David T. Fagan, show you how to Crack The Icon Code through positioning, perception, and publicity so you can earn , and be recognized for, your true worth!
Would you make more money if you had more INFLUENCE?

Would you make more money if you had more CREDIBILITY?

Would you make more money if you had more EXPOSURE?

If you answered yes to any of these questions, this is the RIGHT lesson for YOU!
Do not miss this chance!
GET THE FIRST LESSON -BEFORE THE COURSE LAUNCHES + GET FREE LIVE Q&A WORKSHOP
WHY YOU?
THIS QUESTION IS ASKED BY EVERYONE WHO YOU WANT TO KNOW YOU... ARE YOU READY TO ANSWER IT? DOES YOUR ANSWER POSITION YOU IN THE BEST LIGHT POSSIBLE?

ARE YOU PREPARED TO SHARE WHO YOU ARE WITH CLARITY, POWER, AND PURPOSE?

LET DAVID GUIDE YOU THROUGH THE PROCESS OF GETTING CLEAR, SO YOU CAN BE HEARD, BE RECOGNIZED, AND BE CELEBRATED AS THE EXPERT YOU ARE!
CLAIM YOUR ICON STATUS AND BECOME MEDIA WORTHY FAST!
There is a pattern, a process, a science to becoming media worthy. David has discovered, taught, and used this method to create compelling cases and phenomenal success, helping experts get recognized by the media.

In this course you will learn everything you need to elevate your Icon Status, and most importantly, have what you need in place to make the most of these media events.

Unlike when David got on Fox News to pitch a book that hadn't been written... but you won't believe how it turned out and how you can leverage his process for cracking the icon code!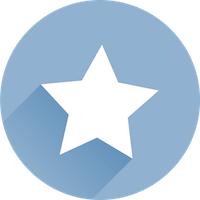 BEST-SELLER BASED
Based Amazon Best-Selling Book:Cracking The Icon Code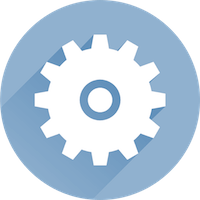 FIRST LESSON FREE
Don't Wait! First Lesson Is Available Now. Sign-up To Get Immediate Access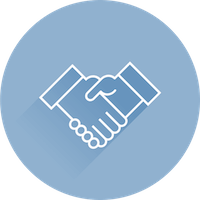 LOCK-IN DISCOUNT
Lock-in early-bird pricing for the full course, by taking the free lesson now
DO NOT MISS THIS FREE OFFER
100% FREE - NO STRINGS ATTACHED - JUST CLICK TO SIGN UP #ICONGENIUS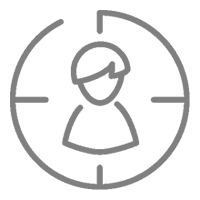 BECOME AN ICON GENIUS...WORK UNTIL YOU NO LONGER HAVE TO INTRODUCE YOURSELF!
Are you ready to discover the true purpose, process, and payoff of media, publicity, and positioning in the marketplace? David's helped hundreds of authors and experts get celebrated online, in print, on tv, on stage and everywhere in between! David, in fact, received an award on the center-court at the Arizona Suns Basketball Game Half-Time! This course is packed with real-life lessons and examples of publicity done right!
DAVID T. FAGAN
David T. Fagan is the former CEO of Guerrilla Marketing, which sold over 23 million books in 62 languages all over the world, as well as the former owner of LCO Communications, a Beverly Hills PR firm that has represented 58 Academy Award Winners, 34 Grammy Winners, and 43 New York Times Best Sellers.

He has been featured on Fox & Friends, the Today Show, The Washington Post, Forbes, Investor's Business Daily, Your World with Neil Cavuto, Fox's The Five, and What's Happening Now to name a few. He's won major awards for publishing, publicity, and even the Entrepreneur Educator of the Year Award from Inc 500 Infusionsoft.

David is the best selling author for several books including Word Genius: What to Say and How to Say It, Guerrilla Parenting: How to Raise an Entrepreneur, Cracking the Icon Code: How to Become an Icon in Your Industry Through Your Advice, Image and Expertise, and Becoming Significant: How to Invoke Sacred Words that Unlock Real Power. He's an International Speaker in places as far away as Dubai, Bangladesh, Kenya, and Australia. He has shared the stage with everyone from Former Secretary of Defense Dr. Bob Gates to Mark Victor Hansen.

David is the father of 8 children, (4 girls and 4 boys) and even has two grandchildren. He is married to Isabel Donadio-Fagan and they live in the Phoenix, Arizona area.