"This book will take you from busy to productive" -Best Reads
Finishing is Happiness
7 Ways Big Idea Entrepreneurs Can Become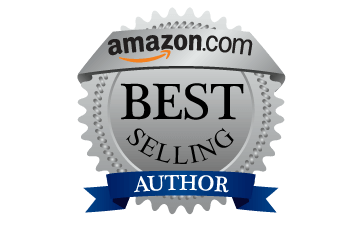 B
ased on an Amazon Best-Selling book, this course is the busy persons guide to getting results;
taking you from procrastination to prosperity!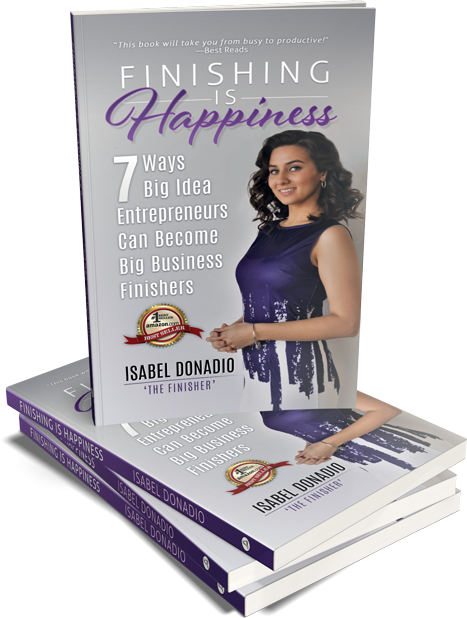 Capable of much more?Not enough time?Unsatisfied with your accomplishments?Just can't seem to do what needs to be done?
Reading the book Finishing Is Happiness will help, but taking this advanced online course based on the book will guide you step-by-step to the path of productivity! Designed
to take you from procrastination to prosperity
, it's the busy person's guide to getting results!

Bottom line, if you want more happiness in your life then start finishing the big ideas you started in the first place.
Learn the 7 Ways Big Idea Entrepreneurs Can Become Big Business Finishers!
Understand the dream
Gather Critical Details
Become Intuitively Decisive
Be Deeply Disciplined
Incorporate Deserving Delegation
Start With Doing
Avoid Dangerous Distractions
Take this course if you are ready to break through to the other side! Stop dreaming and start doing today as you let Isabel guide you through best practices. Get out of overwhelm, stop worrying and start taking action today!
The Book Readers Love Is Now A Step-By-Step Interactive Course!




"You have the ability to impact more lives than you know. You have the ability to inspire others to rise to their potential more than you know. Perhaps only because you have the ability to DO more than you know... I am honored to guide you through this course based on my book, to help you do just that!"
-Isabel Donadio "The Finisher"
Who Should Take This Course?

Busy Professionals
Time management is the life-blood of any professional, especially those who charge for their services and time. The simple steps we will guide you through ensure you apply the principles and get more done with less time, so you can spend it where you want!

Big Idea Entrepreneurs
Move from the big vision into actionable steps quicker and with less effort, as you put these lessons to work. Amaze your peers and team with your newfound focus and ability to get things done and move the needle forward, fast!

Authors & Speakers

Your words have weight and power, when you have the time to craft and deliver them the best way you can! Learn to turn time into your greatest asset helping you to craft and convey your message with clarity and power!
Don't Wait... This Course Is The Cure For Procrastination! Get Started Now!